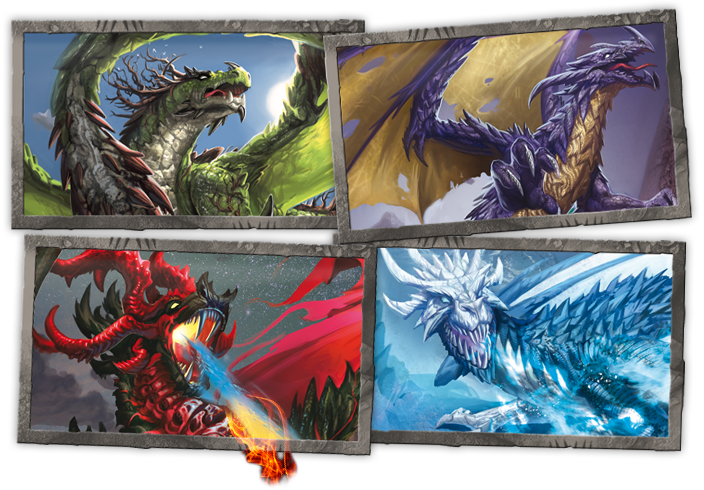 Dragons are fascinating giant fire-breathing creatures.
They originated from the different elements that make up our environment: Fire, Ice, Earth and Wind! With their huge wings, horned-heads and armed tails, these reptile-like creatures find their way around the battle grounds through their ability to fly and breath fire! Their long life span allows them to build a deep knowledge about the world around them, which makes them, in addition to great fighters, incredibly wise creatures!
If you want to know more about these amazing creatures,
watch the Combat of Giants™: Dragons' developer diary #1 and step into their world of wisdom and magic !